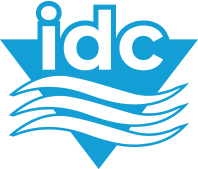 IDROCONSULTING S.p.A. is an engineering, construction and service company for process & waste water treatment which was founded in 1977 by a group of experts in this field and boasting great experience in international market structures.
Outstanding managing skills, together with organizational flexibility and the typical professional knowledge of who is acquainted with the latest technologies, have led our company to achieve top-quality standards in design and manufacturing of plants all over the world over the last years.
People, ideas, high technology and resources have contributed to transform the company into an advanced technical reality able to:
DESIGN
design by using the best hardware and software, according to the main international standards (EN, ASME, BS, DIN, API etc.)
PRODUCE
manufacture with trustworthy partners, who make use of quality control structures by aid of increasing innovative and confirmed methods
SET UP
set up packages, equipment and turnkey-plants with the best quality-price ratio, worldwide
In planning its process, waste-water treatment plants and chemical dosing systems, IDROCONSULTING S.p.A. selects the best components among the major industries, so as to ensure spare part availability in its own after-sales service as well as directly on the market.
Every new project and execution are followed up with competence and the utmost care, in order to avoid any interruptions and interference in the production cycle. The latter is indeed constantly monitored by a series of continuous checks which are elaborated for each order according to the QA/QC manual, until an excellent quality standard is reached.
With the aim of reducing post-installation interventions as much as possible, every production process is followed by an accurate testing phase.